Family Therapy serving the Roswell area
Family Therapy can help to improve relationships by providing a safe and supportive environment for family members to discuss their issues.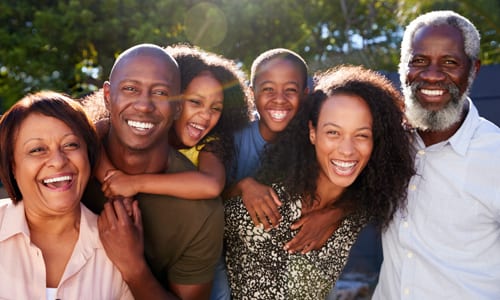 How Family Therapy with adult children can be successful
What unfinished hurt is there between you and your adult child?
As a Licensed Marriage and Family Therapist in Roswell, Georgia, Jousline Savra provides family therapy for parents and their adult children. If you and your adult children still face unresolved painful issues from the past, in order to move forward is when you get real professional help to have that difficult conversation. It is important to know how to discuss that sensitive issue with your loved ones. Perhaps, as parents, you and your adult children are in business with each other, and it's difficult to know how to separate the professional business relationship from your familial relationship and history. Jousline Savra is highly experienced and trained to help you with these issues.
As a parent of either small or adult kids, it is your job as parents to be the initiator and engage in difficult dialogues with your children. The goal is to create a type of environment for feelings and "upsets" to be explored and discussed. This will have a lot to do with your comfort level, your relational skills, and your ability to ask important questions. When you do this over time, your kids will come to you when they need to talk. An open environment means your kids have permission to speak truthfully in a caring way, and they can trust you to tolerate negative feelings as you listen to them, even if any negative feelings are about you as a parent. Perhaps, it is about something that is going on in the family or at home. The goal of engaging is to invite for a dialogue that can bring resolution and relief.
Moreover, teach your children to deal with anger by speaking the truth in love. Respect must be modeled not just required. If you yell or raise your voice to your kids, you are simply teaching them it's OK to yell when speaking so they learn there is no value in respect. They too will raise their voices while talking to you. Lovingly and calmly speak the truth. Deal with anger quickly and gently before it festers inside and turns to bitterness. Kids are not going to automatically do this on their own or do it well. It takes time for self-control and maturity. Make sure to engage with your kids. Engaging means you will be a good conversation starter and a good listener to keep the dialogue moving in a helpful direction.
Instead of reacting, do your best to ask them questions calmly. Ask them questions about their thoughts, experiences, and feelings. Good listening skills are important so that they feel understood by you.
As a family therapist, I have extensive experience helping families with difficult issues who need to find solutions in order to have healthier ways of relating to each other
Many families are too anxious to take the step of resolving painful issues and creating clarity to some unresolved issues from the past that might be still causing emotional pain. You are not meant to do this alone. Get the right professional help and be in loving and healthy relationships that are freeing you from so much pain.
Some of the issues that Jousline Savra has successfully worked through with families of parents and their adult children are:
Boundaries with your adult kids
Communication: listening and speaking effectively without reacting
Unresolved feelings from the past
Sibling rivalry
Creating and enhancing the family structure
Family conflicts
Effective ways of dealing with an addict in the family
Challenges with extended family or family-in-laws relationships
Partnering in a family business and managing relationships
Whether your adult children are still living with you, living on their own or financially dependent on you, having good, healthy and happy relationships with them could be challenging. As a parent or as an adult individual, you might feel misunderstood, run into unnecessary arguments, or feel stuck in knowing how to set limits with them. You are not alone! This is a common problem that requires a little bit of time and attention. As a Roswell family & marriage counseling therapist,  Jousline Savra is highly experienced and effective in helping families to have better communication and improve their relationships. She has helped numerous families with adult children who were stuck and were able to resolve painful old issues.
If you are ready to let go of the past mistakes and move toward open communication and enjoy your relationships your adult children, then please take the step of entering into family therapy with Jousline.
In Family Therapy with Jousline:
1. You will improve your listening and communication skills.
2. You will increase conflict resolution and empathy effectively.
3. You will reduce reactivity and increase respect.
It's time to get on a new path with your adult children. It's worth it. Live, love, and relate more fully with each other. Please don't put this off anymore. Call Jousline Savra to set up an appointment for your family.
*** Jousline Savra ONLY sees clients in the state of Georgia. Licensing Laws forbid Marriage and Family Therapists to practice outside the state in which they are licensed.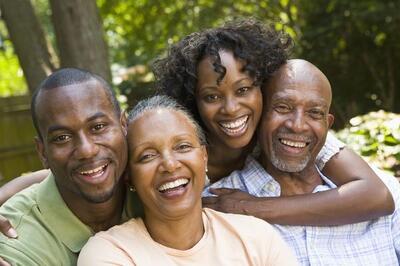 The Happier Your Marriage the Happier Your Kids will Be!